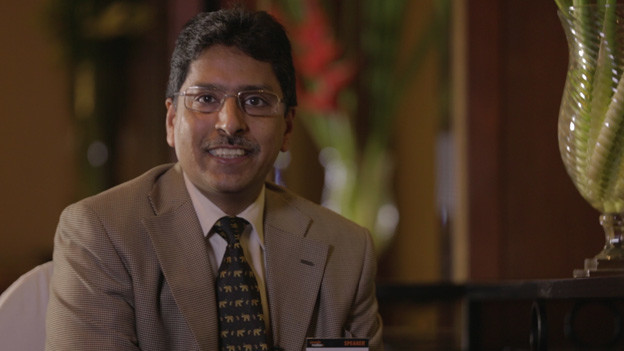 Prabir Jha
A #LinkedIn Power Profile, a TEDx speaker, columnist and active Tweeter . A HumanResources leader with diverse industry experience, from the civil service to engineering, Information Technology, pharmaceuticals, automotive and a conglomeration of Hydrocarbons, retail, media and telecom/ digital services. Been the CHRO of two New York Stock Exchange listed companies as also the CHRO of two Fortune 500 companies. Helped all companies where I had been the CHRO to make it to the List of Top Ten Best Companies to Work For in India. Have had the opportunity of significant global exposure to all facets of HR and organizational effectiveness, especially large scale transformation.
My personal goal is to support each person I touch on his/ her journey to become a better professional and more importantly, a more complete person. hence, spending time on coaching, mentoring, career advice and even being a simple Agony Aunt is important to me because it touches lives of people so deeply.
Specialties: Strategic HR, Change Management, Leadership, Organizational Transformation, Talent Management, Coaching, Training
Unmesh Pawar
Ex-Global HR Head for Accenture's Products Operating Group (Revenues 2016 US$8.34 bn). The Group serves clients in the Consumer goods & services, air, freight, travel services; automotive; industrial equipment; infrastructure & transportation services; life sciences; and retail industries.
A proven HR Leader with expertise in Human Capital Strategy, Organizational transformation and Coaching. Successful in building and leading high performing internationally dispersed HR Leadership teams to help meet business outcomes. Has helped businesses build differentiated capabilities in the market place though designing and deploying complex talent strategy, acquisition and talent management practices on a global scale.
Prior to the this Unmesh had overall responsibility for designing and deploying Accenture's Talent Acquisition Strategy to meet the talent growth needs for all businesses globally across the 59 countries. In this role he partners with senior business runners, HR Leaders and his teams to deploy fit for purpose, innovative market leading talent acquisition interventions.
Between 2009 and 2014, Unmesh served as Managing Director— HR for the Accenture Operations growth platform (~60k employees globally). In this role he led the talent transformation to build differentiated market capabilities for the business with strong industry focus whilst ensuring all time high employee engagement, retention and consistently being voted an employer of choice in the industry.
As the Talent Mgt Lead for Accenture in India during 2007-2009 he founded the Talent Mgt function for India thereby accelerating the journey of Human Capital Strategy for the country, Leadership Devp, capability building and inclusion and diversity to institutionalize a talent multiplier culture in the organization.
Prior to that Unmesh has been part of the core leadership team at Accenture enabling the startup and expansion of the off- shoring journey in India since 2001.